Personal Projects
The Hearts-forge Chronicles are a series of middle-grade novels set the fantasy land of Khumbula (Remembrance). The story follows several young heroes as they explore their world and defend their home nations against political and hostile conquest. Similar works include Chronicles of Narnia or the Legends of King Arthur - filled with adventure, wonder and strength of character rather than a reliance on magic.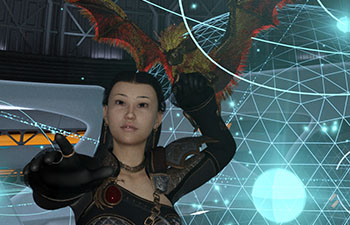 The Worlds of the Amasango expand on the world-building done while writing Heartsforge. The Amasango, which translates as "Gates," provides entry-points into different periods of the fictional world's history, and also provides options to adapt the story into either a steampunk/cyberpunk flavor or to include elements of magic - such as those used in the world's most popular RPG tabletop game.
The Amasango sandbox provides an environment for students to practice creative writing skills by writing in whatever fictional conditions they want to include in their world...without the need to invent a world of their own from scratch. It also provides options for behind-the-scenes exploration of world building, character development and storytelling elements.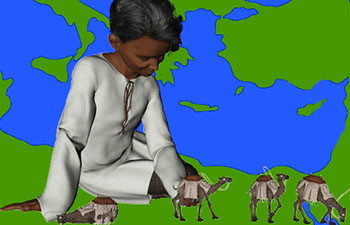 Still in a research stage, Written in the Sands is a sandbox project that encourages the study of ancient cultures and geography through the first-person narrative experience of a tabletop RPG or LARP (live action role play). Players interact with ancient civilizations, visit renown (and obscure) locations, and meet the heroes and villains of old, trhough story adaptations of original sources and select oral traditions, and game play mechanics either created from scratch or adapted from another source, such as the world's most popular RPG tabletop game. Two proposed starting points include Abraham's Journey through the Fertile Crescent and Paul's Holy Land Tour.